2011 Jeep Wrangler: Need-to-Know Updates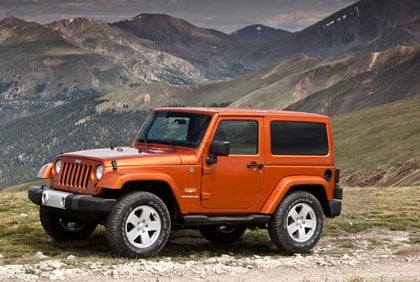 The Jeep Wrangler is easy to recognize and definitely an icon among specific demographics. However, as good as it's been, the 2011 model is even better. People can no longer say that it is a little bit? well?tractor. Now, it's something to show off without abandon.
Outside, a new optional body-colored hardtop makes the 2011 Jeep Wrangler look a lot more finished and about four times more expensive than it really is. Certain to attract attention, the top remains removable, which makes the Jeep Wrangler Unlimited the only four-door SUV currently on the market.
Purists, fear not! The doors of the new Jeep Wrangler can still be detached. And, the windshield tilted forward. Longtime Wrangler fans will also appreciate that the off-road ready suspension system remains unchanged, as does the powerful 202-horsepower (hp) 3.8-liter V6 engine, under the hood. So, while the new Jeep Wrangler looks ritzier, it's still fully capable of playing in the mud and rocks with the best of 'em.
Perhaps the most significant change to both the two-door and five-door 2011 Jeep Wrangler models is the interior. The steering wheel is enhanced with radio controls and automatic control switches. Jeep has also improved the soundproofing, making for a quieter, more serene ride than ever before.
Prices for the 2011 Jeep Wrangler start at $20,045 for the two-door and $25,545 for the four-door 2011 Jeep Wrangler Unlimited.